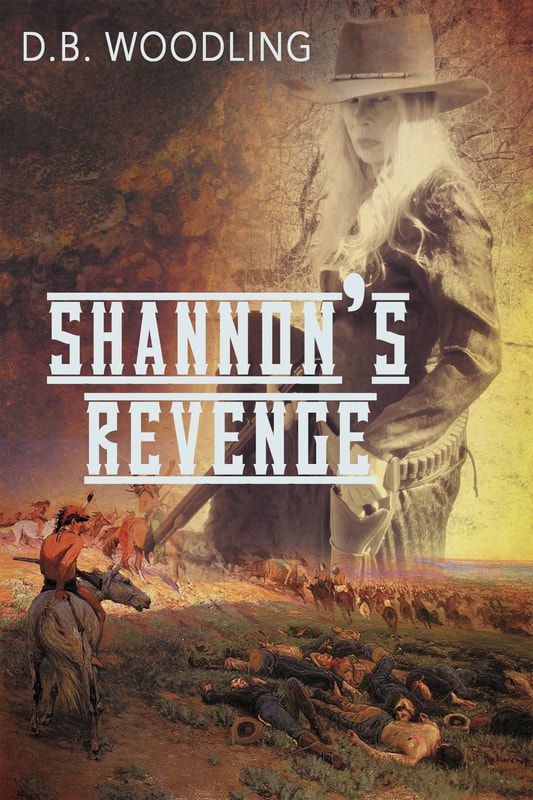 Book Review for Shannon's Revenge:
I usually read mystery novels, but because a few friends had read this Old West/Historical Fiction and really enjoyed it, I decided to give it a shot. Opening with an in-your-face prologue, I immediately got the impression the author had served up historical fiction alright but with a generous helping of, you guessed it, mystery and suspense.

Shannon's Revenge begins with the heroine Shannon Richards bidding her husband Luke farewell. From the lively and exceptional dialogue, it's obvious theirs is a relationship that quickens pulses and stirs hearts. As Luke sets out to assist Sioux Chief Red Cloud in his battle against George Armstrong Custer at the Little Bighorn, he leaves Shannon to tend a rambunctious teenager and her toddler son, as well as an ominous stranger, Ex-Texas Ranger Atticus Bates, who seems to have a disturbing interest in Shannon as well as her husband's whereabouts. Because Luke has initially chosen Leeds as a sanctuary from cavalrymen seeking vengeance for his transgressions during the Civil War, Shannon suspects Bates' intentions anything but good.

With several chapters devoted to Custer, the author manages to breathe new life and intrigue into a historical figure many historians have either passionately admired or faulted, as she reveals the hardships and danger the cavalry and settlers must have experienced as they navigated the Oregon and Bozeman Trails.
From the determined and bloodthirsty Lt. Colonel Custer—Sitting Bull and Crazy Horse, villainous gunslingers, a smitten circus ringmaster, and a brothel madam with a dangerous secret—to the town gossip, Woodling introduces an array of vibrant, often-complex characters and subplots, which add texture, realism, and gut-wrenching suspense.

It is rare to discover a book capable of captivating even the most discriminating and demanding reader from beginning to end, and I highly recommend Shannon's Revenge whether your taste runs to romance, historical fiction, or suspense . . . because the novel is all rolled into one.

~Evanne Copeland, Albany, NY




Look for the final book of the Detective Mike Malone series, coming to a bookstore near you Spring 2018.​ And be sure to check back for a sneak preview!
| | |
| --- | --- |
| Want to leave the author a message or submit a review? Use the form to your right. | |